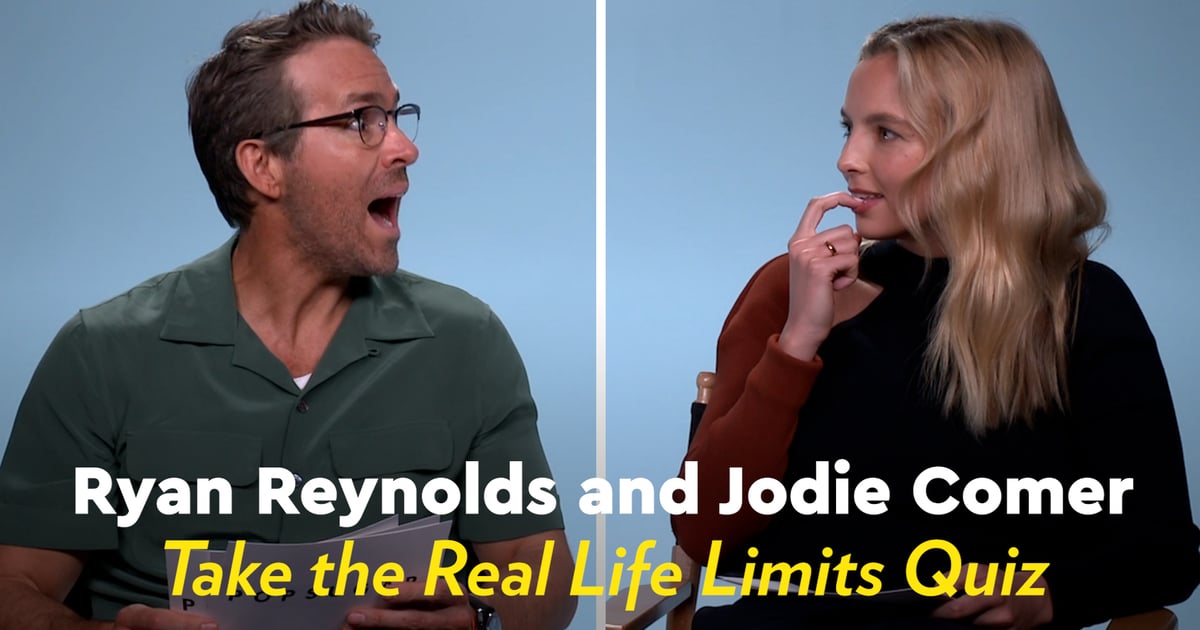 Free Guy's Ryan Reynolds & Jodie Comer Take POPSUGAR Pop Quiz
After many years of patiently waiting, Ryan Reynolds' video game movie free guy is finally upon us! As reviews roll in, it becomes clear that this just might be one of the funniest, sweetest movies of the summer. It all takes place in a world where gamers' imaginations can run wild – a world without limits. That's why, when we got a chance to sit down with Ryan himself, as well as his co-star Jodie Comer, we had to ask them about a place where limits exist: real life.
These two clearly know how to have a good time together. When Ryan opened the game with a fake question about Winston Churchill's childhood cat, we knew we were going to have a blast. Luckily he was a great sport and helped Jodie figure out some of our sadly US based issues. Just watch their contagious enthusiasm here as Jodie pulls this one off:
Come for the chemistry between these two, stick around for Ryan's incredibly realistic reflections on his fantasy world based on "ultra-fine chocolate". Not to mention the hot shots on the eternal Woody vs. Buzz debate from Toy story.
Check it out in the video above! For more on these two (and some surprising cameos, apparently), check out free guy when it hits theaters on August 13!