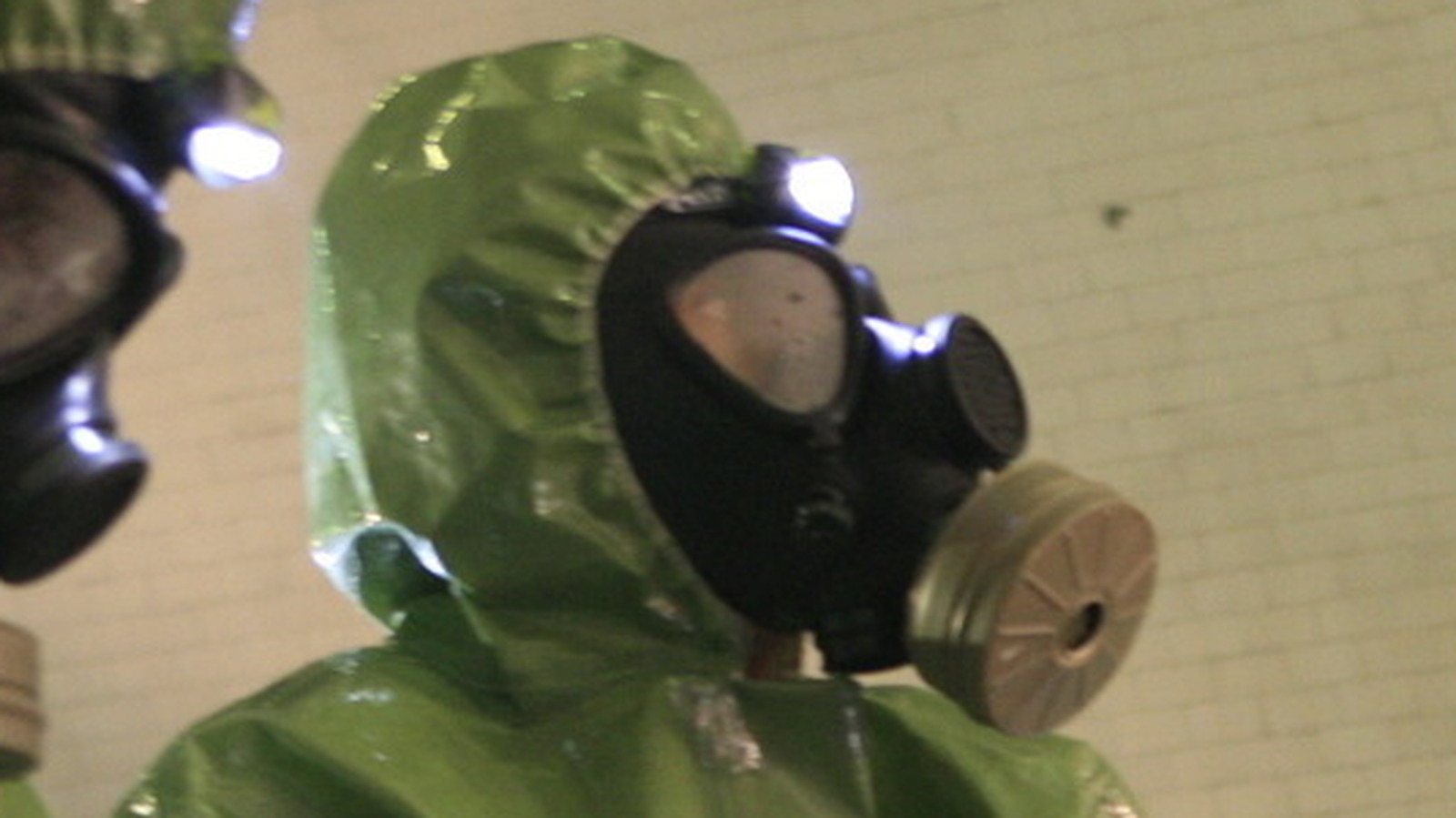 Game Show Concepts That Shouldn't Have Happened
Based on a British show, the American version of "Dog Eat Dog" aired on NBC and is mostly, if at all, remembered to have been hosted by former "Baywatch" star Brooke Burns. Six competitors would spend a day practicing with each other, and on match day the players would vote for who they wanted to send to a challenge.
Among those challenges was one called Tear Factory, where contestants had to either cry through their own sad thoughts or be scolded by their teammates. Another was Strip Games, where games as innocent as miniature golf and hangman included the stipulation that the contestant remove a piece of clothing for each mistake. Finally, there was a segment titled He or She, where six people come out and the contestant had to guess who among the group of men was actually a woman.
In what should have been a sign that maybe airing this show wasn't such a good idea, The Associated Press (via Reality TV World) reported that during the first episode, contestant Darin Goka fell unconscious while holding his breath during an underwater stunt. Goka claimed to have suffered brain damage and filed a lawsuit against NBC. The deal was later dismissed, but despite this bad omen the show ran for another season before being cancelled.