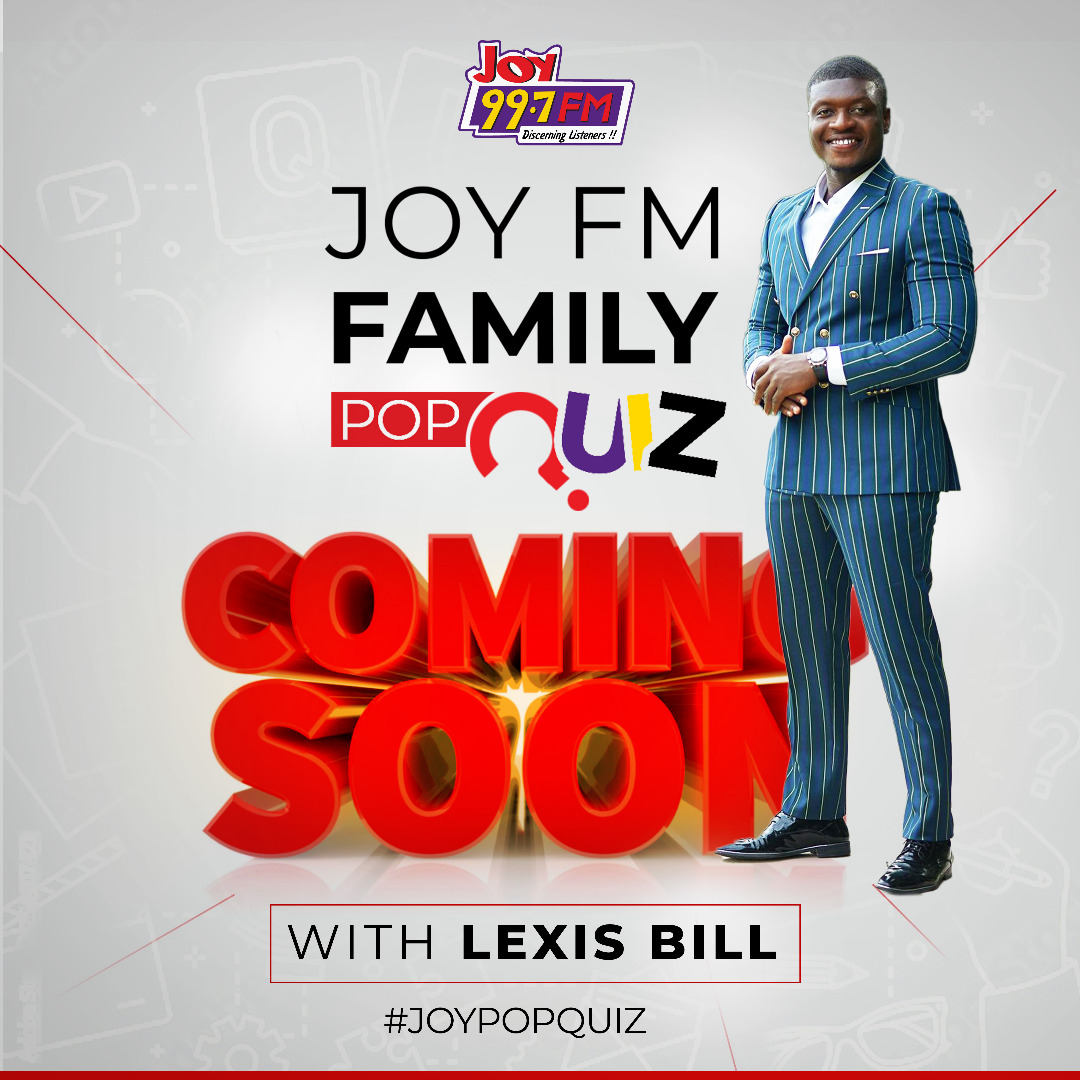 Joy FM's Family Pop Quiz will debut on May 1
Ghanaian superstation Joy 99.7 FM is set to bring unparalleled fun into the homes of its cherished listeners, with the introduction of its brand new show – Joy FM Family Pop Quiz.
The Joy FM Family Pop Quiz show is a family fun time on the radio, where families come together to answer simple yet witty and spontaneous general knowledge questions.
The show is expected to be highly engaging, with its seemingly easy but elusive nature of questions prepared for the minds of almost every family member, including children.
The competitive show will admit three dynamic families, each represented by three members, engaging in an exciting three-round contest. Each family has the opportunity to show their in-depth knowledge in many areas, including key times in the calendar such as Easter and Christmas.
The fun and excitement of the show is not limited to the guests in the studio, as it also opens its borders for the audience to participate.
New winners of each Joy FM Family Pop Quiz episode will be rewarded, while audiences who answer questions correctly over the phone will also be rewarded.
The Joy FM Family Pop Quiz is a live show to be held in Joy FM's studio every Sunday, starting May 1, 2022, from 3-4 p.m., with celebrity broadcaster Lexis Bill as the host.
Lexis Bill joins us as quiz master and can't wait to get the show started. According to him, Joy FM Family Pop Quiz will not only "intellectually stimulate the minds of the participants, but will be exciting, entertaining and, above all, create better family bonds".
Joy FM Program Director Edem Knight-Tay backed up his point, noting that the Joy FM Family Pop Quiz promises to be "fun, witty and will deepen the feeling of family ties. It will be hilarious when elementary school kids can answer questions parents don't answer during the show.
She also touched on a beautiful aspect of the show, hinting that there will be "Joy FM Family Pop Quiz of the Week", which comes with family artwork and a bit of history. family, which will be trendy all week. ."
Interested families are encouraged to apply to participate by simply sending the name of the family, participants and the hashtag #JoyPopQuiz to the Whatsapp number 0551111997.
Joy FM Family Pop Quiz airs live on Joy 99.7 FM, every Sunday, starting May 1, 2022, from 3-4 p.m.