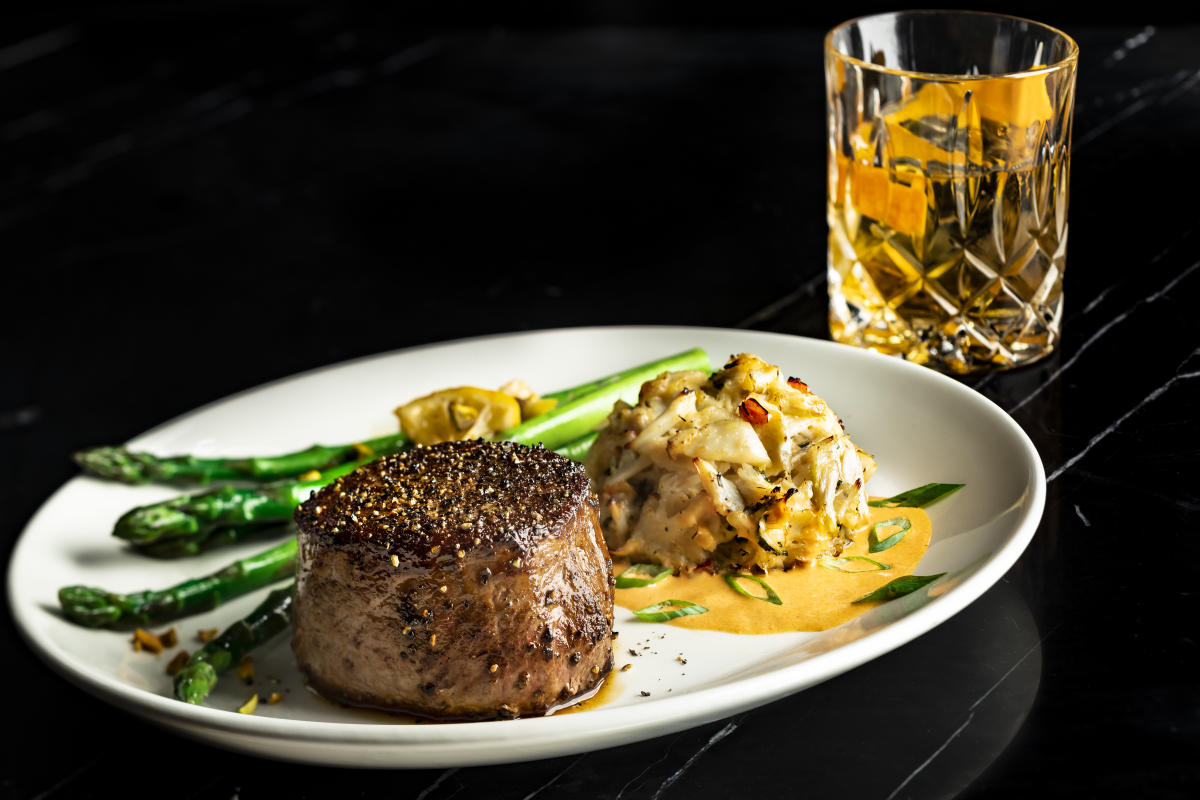 Orlando is a destination of choice for ___?
If you had to name the two best cities in the United States for foodies, would you think Orlando was one of them? Otherwise, I'm happy to surprise you with the happy news that we're #2 in the country (behind Portland, Oregon), according to Wallet Hub.


The rankings were based on two key factors: "affordability" and "diversity, accessibility and quality" — and we certainly score high on both!


At Visit Orlando, spreading awareness about our incredible food scene is one of the most rewarding parts of our job – we love eating here as much as you do! – and we're proud that over the past 16 years, Visit Orlando's Magical Dining has generated tremendous publicity for restaurants in our destination.


Speaking of which, over 75 restaurants have now chosen to be part of our recently expanded signature program, which is now serving three-course meals for $37 until October 17. OrlandoMagicalDining.com for menus and reservations, all in support of a great cause.
Orlando: the most booked destination for Thanksgiving and Christmas
As we approach the winter holidays, a historically popular visit period for our destination, we can expect higher hotel occupancy rates, due to the combination of pent-up demand and the resumption of international travel. . In support of this projection, Hopper's Holiday Travel Guide Report lists Orlando as the most booked US destination for Thanksgiving and Christmas.


In 2019, the average occupancy rate from December 26 to 31 was 91%. Currently, the booking rate for this stretch is around 85% of what we were at this point in 2019.


For the week ending Oct. 2, Metro Orlando hotel occupancy fell 5.5 percentage points to 46.7%, returning to levels it had been for most of August and September. . The average daily rate decreased by $1.59 to $113.20.
IMMERSE 2021 Heading to Downtown Orlando
Downtown's popular arts, music and culture festival IMMERSE is back on October 15 and 16, from 5 p.m. to 11 p.m., with hundreds of performances and heightened security measures. Catch aerialists swinging from scaffolding above Orange Avenue, be enchanted by unexpected creative encounters with interactive art, and enjoy other immersive experiences that will challenge your perceptions. Performances by the Orlando Ballet, Orlando Philharmonic, Central Florida Community Arts and more will also be featured. You won't want to miss it!
OCCC launches "Business Better than Usual" campaign
The Orange County Convention Center is building on the momentum of past successes by launching a new campaign, Business better than usualwith a video featuring OCCC employees on its large and secure 400-acre campus.
The OCCC has successfully hosted 130 conventions, trade shows, meetings, consumer and sporting events since July 2020. While most convention centers and meeting venues are just beginning to resume operations, the OCCC is making "business better than usual" thanks to its expert knowledge of organizing safe and successful events.
Looking ahead to the next fiscal year, the Center plans to host 125 events, welcoming approximately 1.5 million attendees and generating an economic impact of $3.1 billion from October 1, 2021 to September 30, 2022.
Orlando's "50 Most Powerful"
This week I had the honor of being featured in Orlando Magazine's 50 most powerful people of 2021 for Tourism and Transport. I am both honored and inspired to be named among so many incredible leaders in our destination, including the other seven tourism and transportation winners:
Jeff Vahle, President of Walt Disney World Resort

Bill Davis, President of Universal Orlando Resort

Harris Rosen, President and COO of Rosen Hotels & Resorts

Christophe Jaskiewicz, President and CEO of ICON Park

Marie Triscari, President and CEO of the International Drive Resort Area Chamber of Commerce

Laura Kelley, executive director of the Central Florida Expressway Authority

Phil Brown, Orlando International Airport CEO
Pride Week and the bid to host WorldPride
On Monday, our team joined Orlando Mayor Buddy Dyer, business organizations and city officials at a kick-off reception by Walk out with pride to celebrate the start of Pride Week and discuss plans for our upcoming WorldPride 2026 bid.
Orlando is a strong candidate to host World Pride, an international celebration of the LGBTQ+ community held each year in a different city. As 2026 will be Pulse's 10th anniversary, it's the perfect time to welcome thousands of attendees for an LGBTQ+ rights conference, festival events, and possibly the biggest parade Central Florida has ever seen.
Visit Orlando joins in its efforts to bring WorldPride 2026 to our destination, as this event will truly showcase the strength, unity and diversity of our incredible community. Learn more about how you can get involved here.
Welcome new members
Please join me in recognizing our new members. These companies are committed to working with us to brand, market and sell our destination, and we welcome their commitment!
Across the industry
Travel+Leisure: The 15 Best Resort Hotels in Florida
NC: The United States takes a turn in its fight against COVID-19, says Fauci
Windy city schedules: Orlando welcomes visitors from around the world for LGBTQ+ pride
Overview : Cautious optimism in sight for fall 2021
Fox 35 online: Loews Hotels plans to hire 700 people ahead of busy holiday season
Weekly Orlando: 'Top Chef' winner Richard Blais opens Orlando restaurant in Hemingway's former home
Peripheral multimedia network: 11 reasons to make Orlando your go-to fall getaway
VoyagePulse: New data shows hospitality jobs are making a comeback
At your service,
Casandra Matej | President and CEO
Visit Orlando