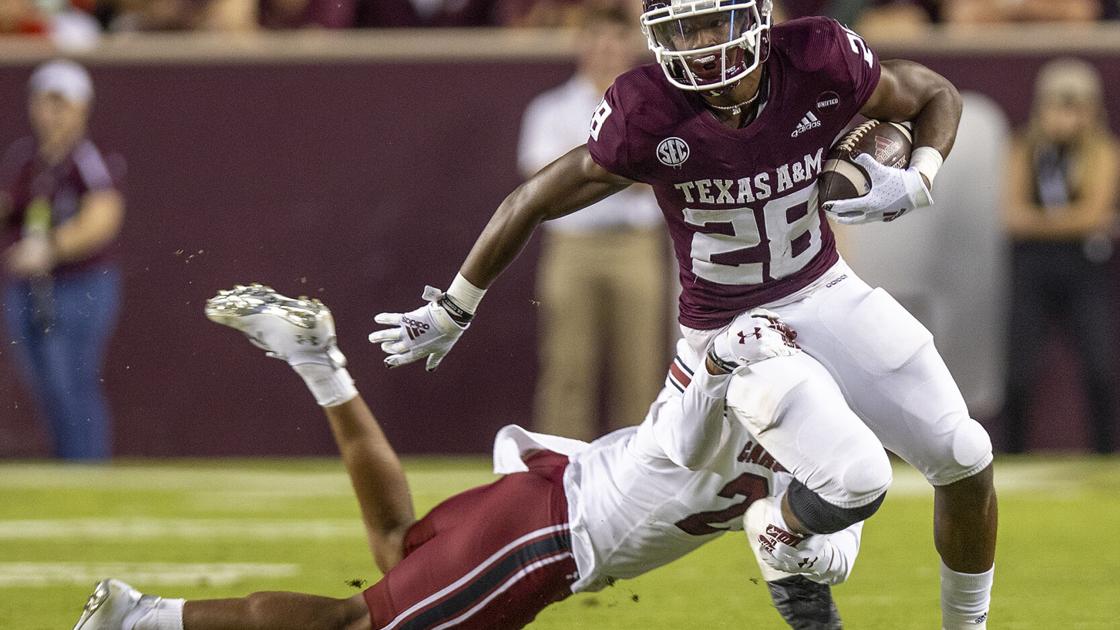 Pop Quiz Game Day with Texas A&M running back Isaiah Spiller | Soccer
[ad_1]
Texas A&M running back Isaiah Spiller was once again one of the Southeastern Conference's top rushers, placing third in the league in rushing yards this season with 761. He says his success is due in much to his father, a former tight end for the Aggies. at the beginning of the 2000's.
Q: What are your hobbies outside of the football field?
A: I like to play basketball, go fishing with my dad sometimes. That is just about everything.
Q: Who is the best basketball player on the team.
A: Probably me. It's an argument, but it's probably me.
Q: What is your game like?
A: When I play my game is a bit similar to James Harden's. I have always watched it since I was growing up.
Q: A little less hair on the face?
A: Yeah, I hope it will happen.
Q: What is your relationship with your father and how does he help you with football?
A: It was really vital for my game. It taught me a lot. Even now, I'm still learning things from him. Just coming back and watching the games, he's very detailed with me, hard on me, because I'm hard on myself. It's just kind of encouraging me, he's telling me I'm fine so I'm grateful. I take his pointers.
[ad_2]