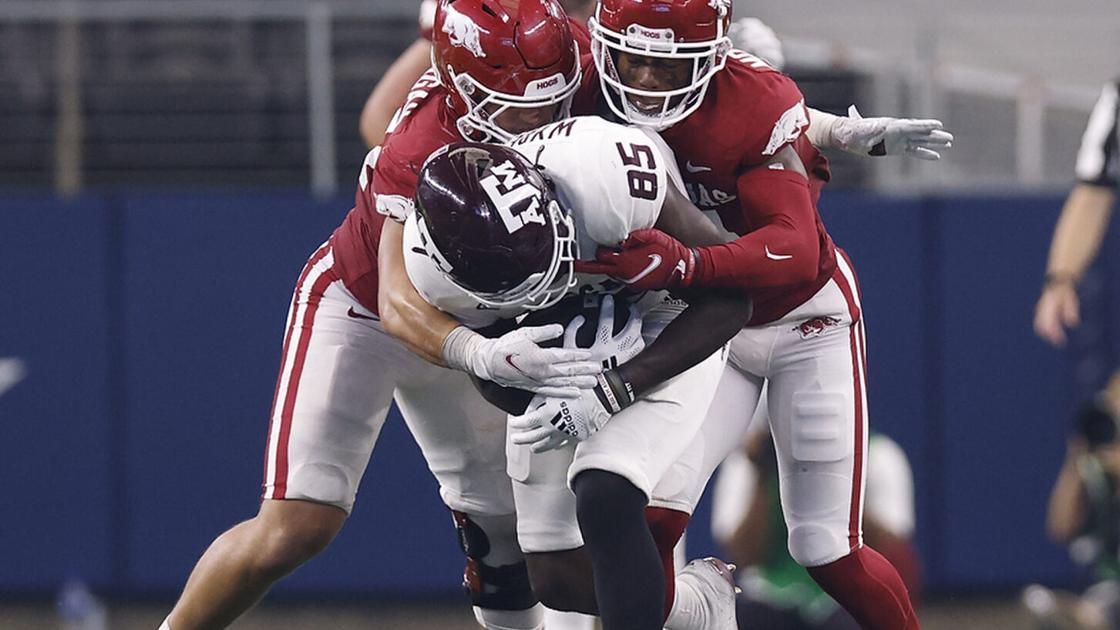 Pop Quiz with Texas A&M tight end Jalen Wydermyer | Soccer
Texas A&M tight end Jalen Wydermyer has shown his tenacity on the court for three seasons at Aggieland, but there's a little one who has the 6-foot-5, 255-pound tip wrapped around his finger – or paw. . Wydermyer shares his love for his dog with music in this week's Game Day pop quiz.
Q: What are some of the things you like to do outside of football?
A: Most of the time I spend with my dog. My dog ​​is my child, my baby Benzo. So, yeah, that's all I do, really.
A: He's a Staffy Bull Terrier. Everyone calls it their meatloaf, because it looks like a big meatloaf.
Q: How long have you had it?
A: I've had it for about two years now. He will be 2 years old in December.
Q: What are you doing together?
A: Well, I've always loved dogs, and my parents used to tell me to be careful taking a dog to college, because you're gonna be so busy, and I said, you know what?
Most of the time he drives me crazy, because he's a baby and he chews everything, but I love him to death.