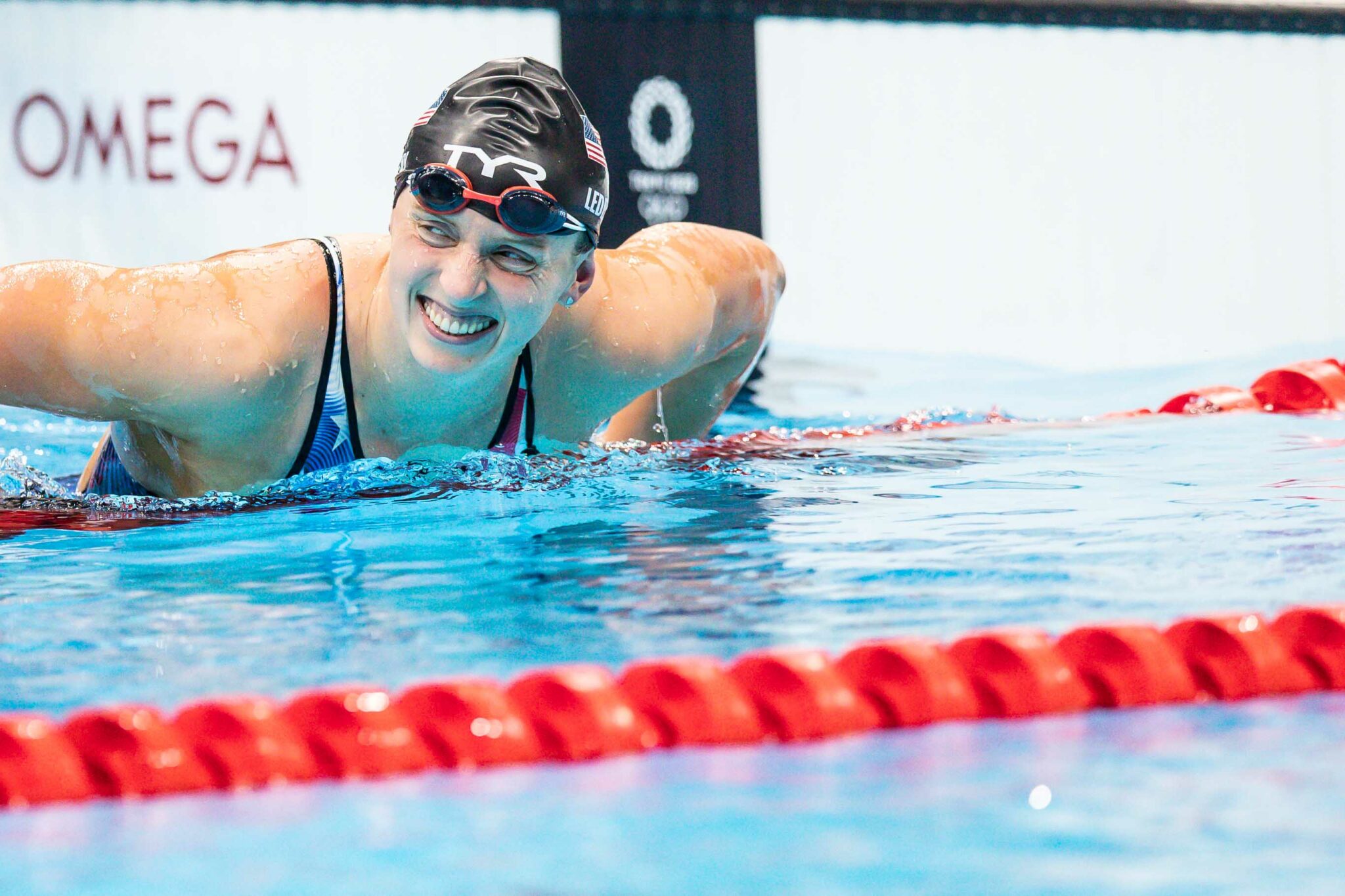 Swimming TopTenTweets: Pop Quiz – Katie Ledecky Edition
We're back with the Swimming TopTenTweets presented by Arena, where we bring together the best of the swimming Twitterverse.
Featured Instagram Post of the Week:
Name the national flag.
---
ten.
Ten years ago, Kate Douglass dropped a 3: 20.60 in the 200IM. She clocked a best time for 10 consecutive years on her way to Olympic bronze for the US team in 2021! #GoHoos #GoUSA?? #MVMT⚔️ pic.twitter.com/64mnxw3pJh

– Tyler Fenwick ⚔️🇺🇸 (@UVACoachFenwick) September 20, 2021
I thought it said "2:20 ten years ago" and I was really shocked for a second.
9.
My dad swam five times at the Ohio Senior State Olympics today in Columbus. The results? He won five gold medals!

50 chest | 100 chest | 200 chest | 100 MI | 500 free #brass #vietnamveteran pic.twitter.com/gdQWzqfMNY

– Tony Lange (@TonysTakeGIE) September 20, 2021
A certain legendary trainer would say "keep moving!" "
8.
Boom 💥 we're back Great to review competitive swimming with 7 year olds to our international swimmers back in @CardiffSwimClub the club champions are having fun🤩.
Thank you to all of our swimmers, officials and volunteers. You made us proud. @SwimWales #aimernager pic.twitter.com/FUBHCA39CK

– Michael Bamborough (@mikeybambi) September 18, 2021
Course Course Course!
7.
Canada's most decorated Olympian 🇨🇦

Sure @OleksiakPenny launched a strike! pic.twitter.com/SIH8LLGzt8

– Toronto Blue Jays (@BlueJays) September 18, 2021
Perfect shape?
6.
Australian Olympic swimmer hospitalized with covid says virus hits "really hard" https://t.co/3I4NGObO3H

– The Washington Post (@washingtonpost) September 20, 2021
Sending good wishes your way, Madi.
5.
Our couples are complete! Give it up for our #Strictly class of 2021! pic.twitter.com/nxpGUyVkWV

– BBC strictly ✨ (@bbcstrictly) September 18, 2021
Our first look at the long awaited Peaty adam dance moves !! What do you think?
4.
Big thumbs up to my @calicondors_isl team mates for making sure I did my flight this year. I couldn't have done it without you😅😤👊💯🤌

– Coleman Stewart (@ cstew181) September 18, 2021
Clearly not a world record holder in time management.
3.
Lovely morning at Lone Star Lake as we get ready for @CSCAA 5k Open Water Championships tomorrow! #allinavl #dcrew pic.twitter.com/LVgP4SfXGw

– Swimming and diving UNC Asheville (@UNCAvlSwimDive) September 16, 2021
It's really hot there.
2.
I love these moments ☺️ Thank you Little Flower School and Stone Ridge School for the cheers and everything you have taught me over the years ❤️ pic.twitter.com/xHrxo6Bvja

– Katie Ledecky (@katieledecky) September 17, 2021
Quiz: Which Other 2021 US Olympic Swimmer Has Been To Little Flower School?
1.
Not Katie Ledecky having a photoshoot dedicated to her @TeamUSA bucket hat 😂

(via IG /@katieledecky) pic.twitter.com/2v8PU7YQEy

– NBC Olympics (@NBCOlympics) September 17, 2021
Looks like Ms. Ledecky is on a world tour!
INSTAGRAM ARENA – @ARENAUSA
Facebook Arena – @ArenaUSA
Twitter arena – @ArenaUSA
Arena USA is a SwimSwam partner