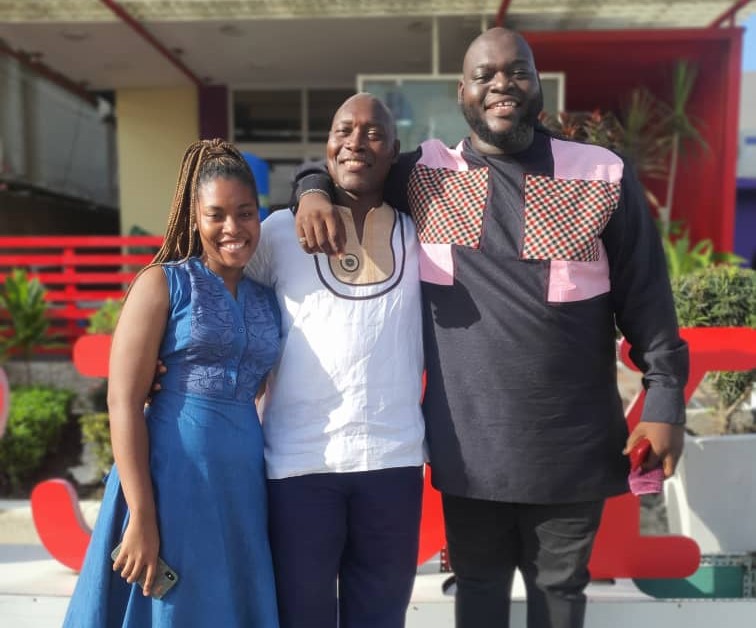 The Adjei family emerges, winners of Joy FM's first "Family Pop Quiz"
The first edition of the Joy FM Family Pop Quiz took off on Sunday, May 1, 2022, with the Adjei family taking the lead and winning the ultimate prize.
A family of four, husband, wife, son and daughter, went home as winners with 34 points after three thrilling rounds.
The family was represented by their head of household, Chris Adjei, their IPMC level 5 son Jeremy and their daughter Krystine, a level 300 university student.
The Adjei family joined the competition with a positive mindset as their family ethos remains "live, love, laugh and be the best version of yourself by the grace of God".
The first edition of the contest proved to be exciting and thrilling as members of each family took turns answering questions posed by host Lexis Bill.
The Adjei family championed the true essence of teamwork as they coordinated and quietly communicated on multiple levels to ensure victory.
Speaking on Joy FM Super Morning Show, Adjei Family Leader Chris Adjei revealed that his family are avid listeners to Joy 99.7 FM and are looking forward to getting involved in the Joy FM Family Pop Quiz because they like to do things as a family.
He felt the show would be exciting, saying "we said we were coming to have fun, and we did".
Mr. Adjei explained how eager his family was to win the ultimate prize in the first edition.
"We were coming to win; I brought my daughter from Kumasi. So we said to ourselves that we had to win that, "he revealed.
The victorious Adjei family left the premises of Joy FM with great excitement in their hearts and brought home a large number of sponsors and supporters.
First National Bank offered the youngest contestant a star banking package, while Labadi Beach Hotel offered the winning family buffet lunch free of charge.
Hotel Volta offers the family an overnight stay coupled with a Dodi Princess tour. Cheezzy Pizza offered pizza boxes for all families, including Appiah and Senayah, who scored 28 and 27 points respectively.
Congratulations to the Adjei family for the new winners of the first edition of the Joy FM Family Pop Quiz, broadcast every Sunday, from 3 p.m. to 4 p.m., on Joy 99.7 FM
Your family can also participate by simply sending your family name and the names of three participating members via Whatsapp to 0551111997.