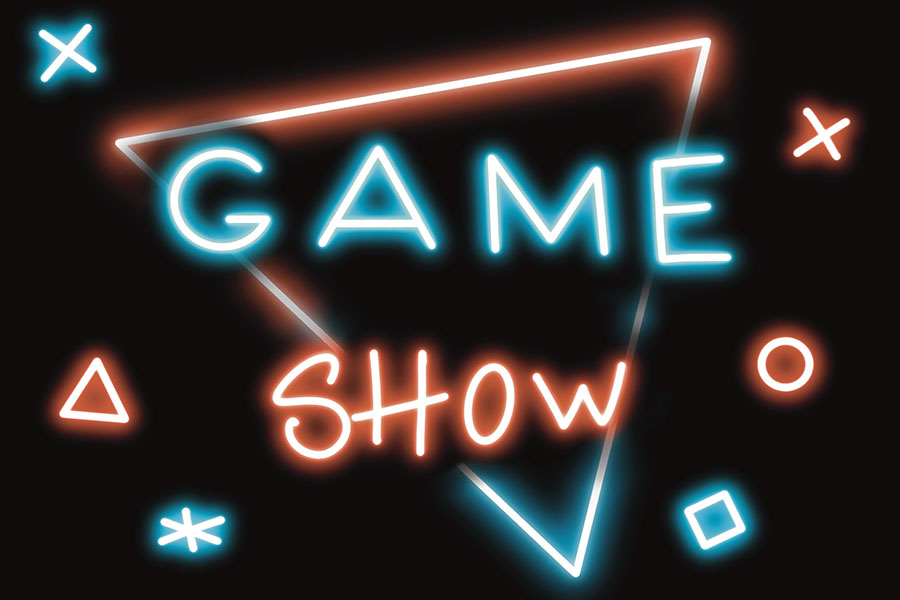 Virtual game show becomes a roast, but was still fun
NOTEWS FLASH: PAC held a virtual free money game show on November 15. Clarion's design director, Ivan Becerril, joined him. Although he is good at many things, he is not good at playing game shows. Ivan, what do you have to say for yourself? "Well, it wasn't about winning for me, it was about playing with my buddies at the Clarion. But apparently I found out they didn't care about our friendship, it was more about to make money. And how did that make you feel? "It was really devastating, so there I thought there was a connection between us. This experience, I thought, would bring us closer together as a group, but I was seriously wrong.
All kidding aside, I was so happy to be a part of this virtual free money game show presented by Madison College PAC. It was a fun experience. I admit that I was roasted by everyone, including the host.
The game show was divided into four categories on music: name the artist, name the band, name the TV show the song was played in, and name the movie the song was played in.
So in the beginning, I was pretty decently doing the name of the artist. My strategy was simple; identify the artist, if I haven't worked, just decide which one you know to sing the song. And it worked, until the most disappointing song played, "Make Me a Believer" by Imagine Dragons. As a fan of Imagine Dragons, you would think I would do it right? Well, I didn't and it cost me the price of $50.
And the worst, I answered with Fall Out Boy. Fall Out Boy and Imagine Dragons are two of my favorite bands, and somehow I got the song wrong. No wonder my parents are disappointed.
This was only the beginning of my suffering and my pain.
Then my friends from the Clarion said, "Ivan, we're coming to get you. And that, my friends, is how I found the star of the game show host, and sadly, it didn't stop there.
One of the questions in the third round was to name the song from the TV show. Sure, it was easy, "Pokemon Theme/Gotta Catch 'Em All" by Jason Paige.
You would think that a large portion of the students would understand correctly, but of course they didn't. I decided to put "No!!!" in the chat, expressing his disappointment that so many people got it wrong. And that put me back on the spot – everyone was telling me how wrong I had been.
So I had to clarify that I was talking about the fact that so many students got it wrong.
And again, the game show host decided to destroy me in front of the whole group. First showing a video of someone trying to jump over a counter and falling on top of me. Then call me up and say, "at least you can't be as bad as Ivan, who can't get past 12th place."
Before the start of the final round, the game show host asked us, "If you could choose the topic for the final round, what would you choose?" I commented on the chat, "Disney" and guess which song came first? "You've Got a Friend in Me" by Randy Newman. Of course, I had to blunder and I was the only one wrong. I put that the song was from the movie "Up".
In one of the songs for the final round, the host played "The Pirates of the Caribbean Theme Song" by Hans Zimmer. In the chat, I put "I have a pot of soil", referring to the film. And again, the game host destroys me by commenting, "Ah, that's my favorite quote, though, Ivan, the only thing you'll take home today is a pot of dirt."
Overall, I think it was personal with the game host; however, it was a lot of fun to be a part of. It was a good way for me to de-stress and have fun. Even though it was me who didn't care, I still enjoyed being there.
I guess what I learned from the event was to stick with graphic design.